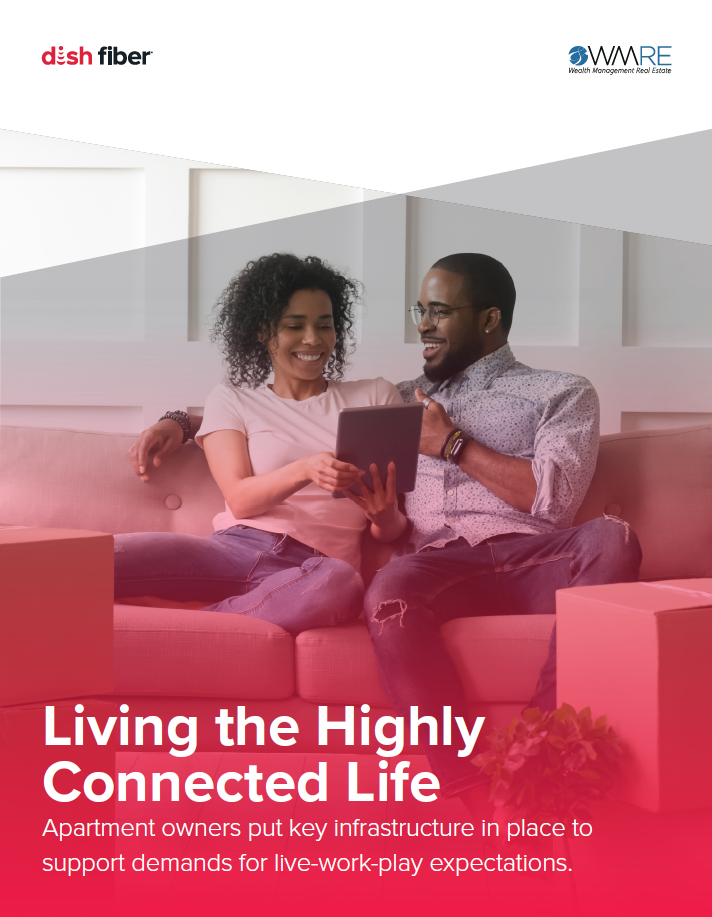 Living the Highly Connected Life
Before the pandemic, apartment residents were already prioritizing secure high-speed internet connectivity as an essential "must-have" feature. The new normal of live-work-play from anywhere and at any time further highlights high-speed connectivity as an essential lynchpin needed to support a highly connected lifestyle.

Download the white paper by Wealth Management Real Estate to learn how owners need to start adapting today.